Interior Renovation of Buildings NH 6 and 7 at USA COM, Norfolk, Virginia
CLIENT:
USA COM,
CONTACT:
Mr. Bill Smith,
CONSTRUCTION COST:
$3,500,000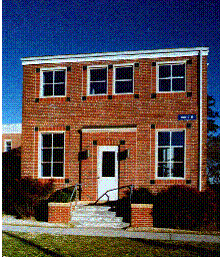 This project completely renovated two fifty year old, 30,000 SF hospital buildings into new state of the art electronic office space for the US Commander in Chief of the Atlantic Forces and his staff of 250.
Special security and construction was required for the handling and processing of top-secret material. The Logistics Readiness Center area, used for tracking and tactical planning, required the integration of a worldwide computer network with local databases, security and terminals. The information is then distributed to large-scale display screens in the command and decision area. Computer distribution included two classified, three unclassified and fifteen local area networks.